Why is ConstiClear™ So Effective?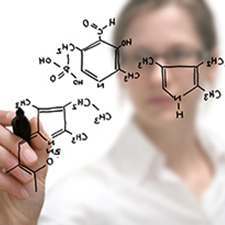 ConstiClear™ is a breakthrough proprietary supplement that effectively combines the most powerful and extensively researched ingredients, giving you an all-in-one solution. Every single ingredient in ConstiClear™ was hand-picked by a team of medical doctors and scientific researchers, based on clinical data and designed to provide quick relief constipation and prevent future constipation more effectively than any other constipation supplement available.
ConstiClear™ contains 12 tested ingredients that meet the strength and purity standards of the USP/NF (United States Pharmacopeia–National Formulary). Each ingredient was carefully researched and included based on clinical data. No other non-prescription solution comes close in terms of quality and purity of ingredients.
ConstiClear™'s recommended first time or occasional use for adults is to take 2 (two) capsules, 3 (three) times daily with each meal. Take 2 (two) capsules in the morning, 2 (two) midday and 2 (two) in the afternoon. For daily maintenance take 1 (one) in the morning and 1 (one) in the afternoon.
Click here to see our label.
ConstiClear™ 's - Proprietary Blend of Ingredients:

Senna Leaf (Senna alexandrina) is an flowering plant that is popularly used in herbalism. In both traditional and modern medicine, it is used as a laxative. Research shows that it may also benefit those consumers suffering from constipation, stimulating bowel movements gently and effectively.
*References:

Psyllium Husk (Plantago ovata) is a bulking fiber that works to cleanse the intestines transporting waste and toxins out of the body. They are a source of soluble dietary fiber and are commonly used to relieve constipation, irritable bowel syndrome, and diarrhea. Psyllium Husks are recognized as beneficial by the FDA and are found in most quality constipation supplements. Research shows that they may benefit reducing cholesterol also.
*References:

Papaya Leaf (Carica papaya) similar to the fruit itself, is rich in nutrients and contain vitamins A, B, C & E, all beneficial for boosting intestinal tract health and function. Additionally, as well as possessing antioxidant properties, the leaves of the papaya contain papain, specific only to the papaya leaf, which works to breakdown proteins and assist with bolstering a healthy digestive system and maintaining regular bowel movements.
*References:

Mangosteen (Garcinia mangostana) sometimes referred to as Purple Mangosteen, is a tropical fruit commonly used in traditional medicine for treating a variety of intestinal infections. Mangosteens are full of antioxidants, anti-inflammatory properties as well as being able to increase moisture levels in the intestinal tract. Constipation is generally easier to prevent than to treat, therefore. ingredients such as mangosteens will provide moisture to keep bowel movements regular and colon contraction normal to avoid constipation.
*References:

Black Walnut Leaves (Juglans nigra) have been evaluated for their antioxidant activity as well as containing juglone, omega-3 fatty acids and large amounts of tannins. These active chemicals provide antibiotic, antifungal and astringent properties for effective treatment in eradicating parasites that can cause intestinal problems and other gastrointestinal complaints such as indigestion. Generally, it has been used as a natural laxative and is believed to be helpful for cleaning the intestinal tract.
*References:

Gluccomannan is derived from the Konjac root and is considered one of the most effective natural water soluble fibers available, often used to treat constipation and other intestinal disorders. It is a natural bulk forming agent that is able to absorb large amounts of water, aiding weight loss and easily cleansing toxins and waste from the body. It has been suggested that Glucomannan may relieve constipation by decreasing fecal transit time, improving symptoms associated with constipation, with very few side effects.
*References:

Oat Bran is the outer casing of the oats which contains more soluble fiber than other grains. Consumption of this healthy grain has been shown to lower LDL ("bad") and total cholesterol. High in fiber, packed with vitamins and antioxidants, it effectively cleanses the intestinal tract as well as suppresses appetite by promoting feelings of satiety.
*References:

Apple Pectin is a good source of fiber that can help maintain healthy bowel movements. Healthy fiber in supplements reduces constipation by making your stools soft so that they can easily pass from the body. At the same time, you must increase fluid intake also for optimal benefit. Pectin does more than just eliminate waste from the body, it also assists in eliminating cholesterol too, reducing unhealthy levels and promoting an overall positive sense of well being.
*References:

Flax Seed Powder (Linum usitatissimum) nourishes and moistens cell membranes, reduces inflammation, boosts metabolism and energy. Has been used in traditional medicine to treat colds, flu, fever, infections, joint conditions and constipation.
*References:

L-acidophilus is a beneficial probiotic bacteria that helps prevent infections in the digestive tract caused by harmful microbes. L-acidophilus may help in the treatment of chronic constipation by helping restore balance to healthy gut flora and regularity to the digestive system. According to the National Institutes of Health, L-acidophilus is often used to treat irritable bowel syndrome, or IBS, which may cause alternating bouts of diarrhea and constipation.
*References:

Aloe Vera contains aloin, a gentle natural laxative that cleanses the colon and detoxifies the blood. It helps relieve constipation and supports a healthy digestive system effectively helping the body to break down compunds and rid your body of bad substances and toxins that it doesn't want. After detoxifying your bowels, aloe vera leaves you feeling more energetic and less bloated.
*References:

Prune (Prunus domestica) contains mild laxatives, rich in a substance known as dihydrophenylisatin and sorbitol, they provide a laxative action that aids muscle contractions and promotes peristalisis. Rich in antioxidants they are believed to maintain healthy bowel function for long term disease prevention.
*References: