Why Is ConstiClear™ The #1 Choice for Fast Constipation Relief?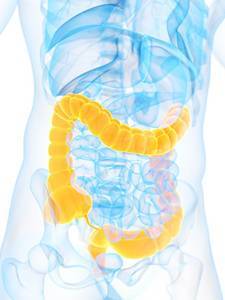 ConstiClear™ was formulated by top medical doctors and scientific researchers. Each ingredient was carefully selected, based on years of research and clinical studies. Over 50 years of safety and efficacy research has been documented on the main ingredients in ConstiClear™. ConstiClear™ is an innovative, dual-action constipation relief supplement that works like no other.
Most constipation remedies contain only a few of the key ingredients important for effective constipation relief, have less than top-notch purity, and are packaged in an improper dose. Only ConstiClear™ has it all. ConstiClear™ was developed to adhere to the strictest quality standards and contain more effective and highly bioavailable ingredients than any other product, hands down.
ConstiClear™'s proprietary formula utilizes 11 extensively researched ingredients that were hand picked for their specific health benefits in terms of quality standards, scientific research, and purity. We recommend comparing the ingredients in ConstiClear™ with the competition. We are confident that you will not find a better supplement for quick constipation relief on the market.
ConstiClear™ Follows the Highest Quality Standards & Guidelines

ConstiClear™ contains 11 tested ingredients that meet the strength and purity guidelines of the USP/NF (United States Pharmacopeia–National Formulary). ConstiClear™ is manufactured in the United States in an FDA registered laboratory that exceeds industry standards. Our manufacturing facility is GMP-certified and abides by the strictest FDA recommendations.
ConstiClear™ is the Best Constipation Relief Supplement on the Market
Quick & Effective Relief
Effectively Treat the Symptoms of Acute Constipation
Improve Overall Intestinal Health
Treat the Underlying Causes of Constipation
Prevent Future Episodes
Supports Healthy Gut Flora for Long-Term Prevention
Gentle Yet Effective
Naturally Fast-Acting, Side-effect Free Formula
100% Risk-Free Results
Feel confident and secure with our 100% money back guarantee
ConstiClear™ Provides Lightning Fast Results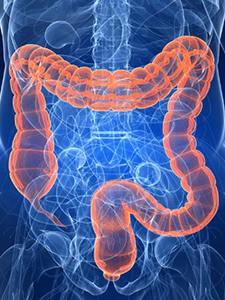 ConstiClear™ distinguishes itself from other products on the market by effectively addressing the problem with a multi-faceted approach. Most products provide temporary relief, only addressing one aspect of the problem. ConstiClear™ works quickly to stop acute constipation, as well as providing long-term support for improved intestinal health.
For those who regularly suffer from constipation, the trial and error of finding an effective treatment can be a stressful process. For that reason, it is important to a choose a high quality constipation remedy with a formula that really works.
ConstiClear™ stands above other solutions by attacking the problem at its root. ConstiClear™ is a natural, side-effect free blend of powerful medicinal herbs and probiotics. It's a unique, maximum strength, proprietary blend of ingredients that is specially formulated to provide relief while targeting the underlying causes of constipation.
ConstiClear™ is Recommended by Doctors and Medical Scientists:
What Do ConstiClear™ Customers Have to Say?
All testimonials reflect the range of typical results that our customers experience.
Comment by: Amanda P.
I don't know if it is a genetic thing or just my diet and lifestyle, but I have struggled with constipation for 20 years. I thought it was hopeless. I remember all the different things I tried to get rid of my constipation. But with ConstiClear, I am feeling better than ever. What a relief!
Comment by: Morgan C.
Thank you ConstiClear for keeping me regular. I admit that I was very skeptical to buy something like this over the internet. But it really lived up to its promises, and I can go to the bathroom comfortably without it feeling like a tremendous task again .
Comment by: Jim R.
There is nothing worse than being constipated. You just can't go even though you know you need to. It is downright uncomfortable once that bloated feeling sets in. I have never had much success with other products, but I started looking on the computer and found ConstiClear. It sounded too good to be true, but it worked! I just take a couple of these and they work in no time. Thank you!
Comment by: Diane W.
I was embarrassed to admit it and to even tell anyone. Constipation can be pretty awkward! My doctor suggested one product to me but it just made me feel sick. But once I found ConstiClear, I started going regularly and even when I don't take it i get constipated a lot less often!!
Comment by: Brandon S.
I tried many different constipation remedies, but I could barely stand the side effects some, and others had no effect at all. But with ConstiClear, in just a few hours I am feeling better and I haven't noticed any side effects either. I feel healthy again, and I love it.
Comment by: Norman L.
It got so bad that I was going maybe once a week. But I had read so much about the side effects of some laxatives that I was afraid to try them. But this product really worked for me. I thought I would be struggling with this for the rest of my life. Thank you for a great solution to constipation!
Comment by: Eric K.
I have been using this product for a few months now and I have not experienced any side effects. It always works nice and quickly when I am feeling really stopped up and I think it has reduced the frequency of my constipation episodes over all. I was feeling pretty miserable for a while and ConstiClear was just what I needed.
Comment by: Margaret G.
I would like to write a recommendation for ConstiClear, the best product on the market!! If you're anything like me you know constipation can be really stressful, but ConstiClear fixed my problem. I really think it is wonderful and recommend it to anyone who suffers from constipation like I do.
Comment by: Marty T.
I have been plagued by constipation since I was in my teens. The doctors threw around terms like "sluggish bowel" but no one was ever able to give me anything that really worked. One day my son found this site on the internet and I decided to try it. ConstiClear really made a difference for me. I would recommend it to anyone who wants to "get things moving" once again.